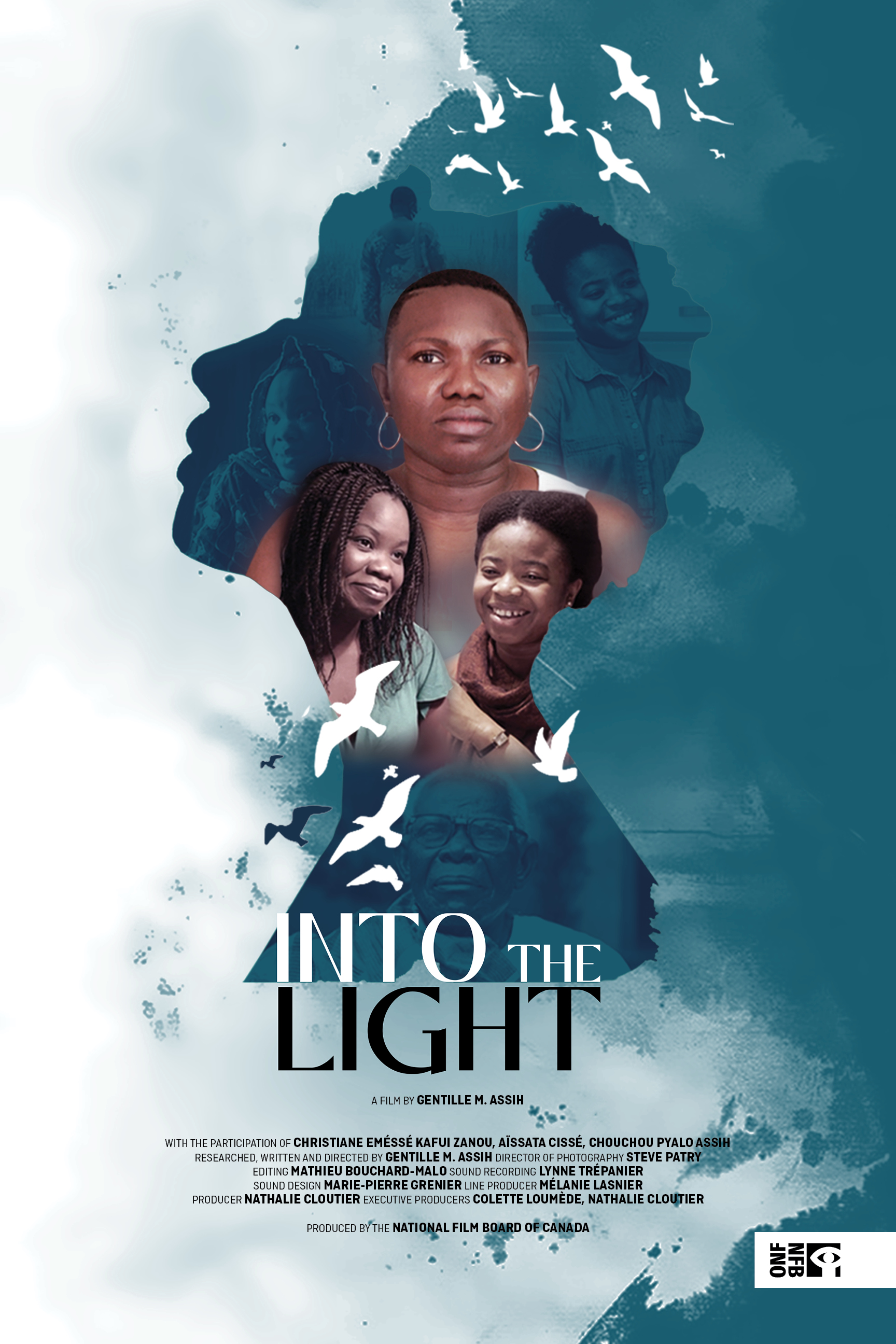 Into the Light (Gentille M. Assih, ONF). Inspiring women of African descent regain power over their lives after experiencing domestic violence
Online and free of charge
Gentille M. Assih's feature-length documentary Into the Light has launched free of charge exclusively at NFB.ca on Wednesday, November 25, to coincide with the International Day for the Elimination of Violence against Women, opening day to the 12 Days of Action campaign.
To view the film with closed captioning for the deaf and hard of hearing., once on the viewing platform, click on the (CC) icon in the down right corner of the viewing window.
Online panel
Online panel discussion in English on Thursday December 3, beginning at 7 p.m. EST.
All details here https://events.nfb.ca/events/into-the-light-world-premiere/
Also available in French https://evenements.onf.ca/evenements/sortir-de-lombre/
Into the Light, Gentille M. Assih (NFB)
2020 | 79 min 46 s | Original French version with English subtitles
Into the Light features the liberating life stories and powerful words of inspiring Quebec women of West African origin who've regained control over their lives after suffering from domestic violence. The film transcends prejudice and breaks taboos, pulling back the curtain on a poorly understood, hidden world, while testifying to the tremendous power that comes from overcoming isolation and accepting one's self. It's a luminous dive into the quest for personal healing and universal humanity. This is Togo-born director Gentille M. Assih's third documentary.
Détails
Dates & Heures 2020-12-03 - 2020-12-03
Prix: Gratuit



Adresse: 000 Online Ville: Online Code postal: o0o-0o0 Téléphone: (000) 000-0000